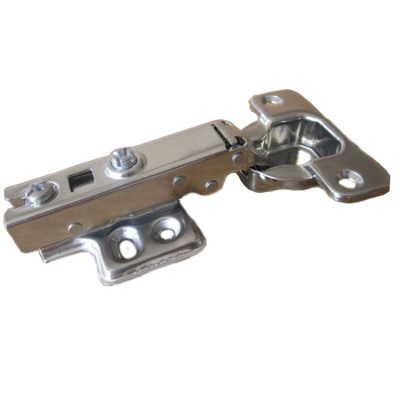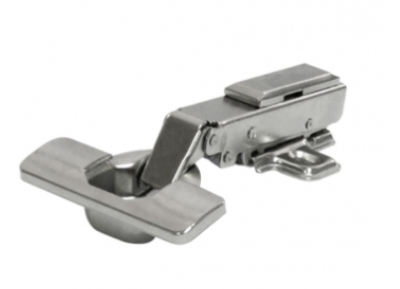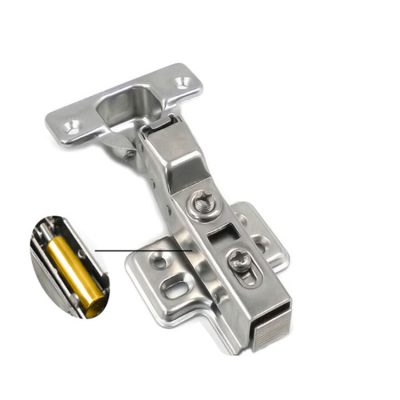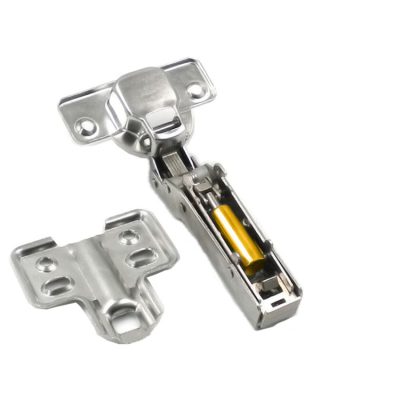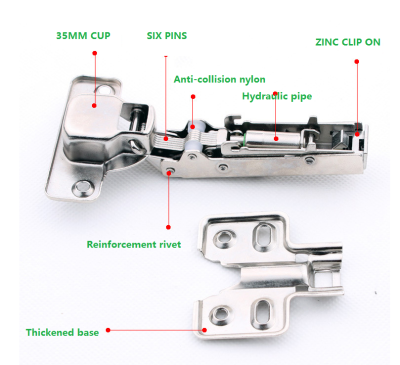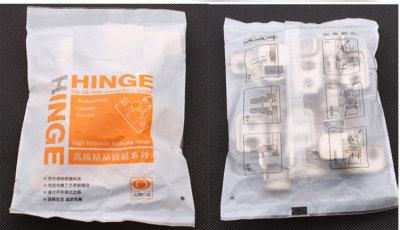 | | |
| --- | --- |
| Product Name | Cabinet Stainless Steel door hinge |
| Weight | 90~110g |
| Material | Stainless Steel |
| Color |  As Picture Shows |
| MOQ |  1000PCS |
| Packing |  200 pcs per carton or according to clients' requirement |
| OEM /ODM |  Available |
| Quality |  High-Quality |
| Delivery Time |  30 days against deposit payment for mass production |
| Feature |  Fireproof Silent Oil-free |
A hinge is a mechanical device used to connect two solid bodies and allow relative rotation between them. The hinge may be constructed of movable components, or of collapsible material. The hinges are more installed on the cabinets, which are mainly divided into stainless steel hinges and iron hinges according to the material classification; in order to allow people to enjoy better, hydraulic hinges (also known as damping hinges) have emerged, which are characterized by the fact that the door is closed when the door is closed. It has a buffer function, which minimizes the noise caused by the collision with the cabinet when the cabinet door is closed.
Cabinet hinge: including movable arm, hollow arm, locking device, cover plate and adjusting bolt. The movable arm is provided with a base, the base is provided with a locking device, and the hollow arm is provided with a through cavity adapted to the base. between the base of the movable arm and the cover plate, and the locking device is limited on the base of the movable arm, the cover plate and the base are connected with adjustment bolts, and the bottom of the through cavity of the hollow arm is provided with a limit bump, corresponding to The movable arm base of the limit bump is provided with a chute on the movable arm. The movable arm is provided with a limit groove, the limit groove extends into the base and passes through the chute, and the limit groove corresponds to the position of the chute. A movable limit block and its return spring are arranged, the limit block extends out of the limit groove outside the base, and the limit block is also provided with a through groove matching the width of the chute, so the utility model has the advantages of It can be rotated 360 degrees, and the installation is convenient and simple.